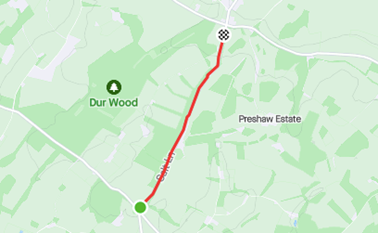 July's segment brings a shorter and punchier alternative to last month's Queen Stage. This month we ride up Salt Lane near the Preshaw Estate.

At just over 1.5 miles in length with a relatively steady 3% gradient, a few false flats and a kick at the end, this effort should suit the Rouleur or Puncheur riders in the competition.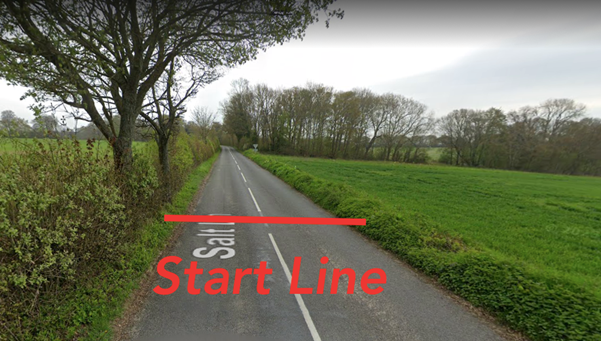 The segment begins a few yards into the locally well known 'Salt Lane' and climbs gently, with only slight left and right turns in the direction of the road, until a final right-left combination sets you up for the short kicker at the end.

The key to success and a good time for this segment is pacing, finding the right power (likely to be significantly over threshold) to hold for the majority of the climb, whilst holding just enough back for the out of the saddle sprint required to take you over the finish line that tops the crest of the hill, before you can ease off and cost down the other side past the Milbury's pub.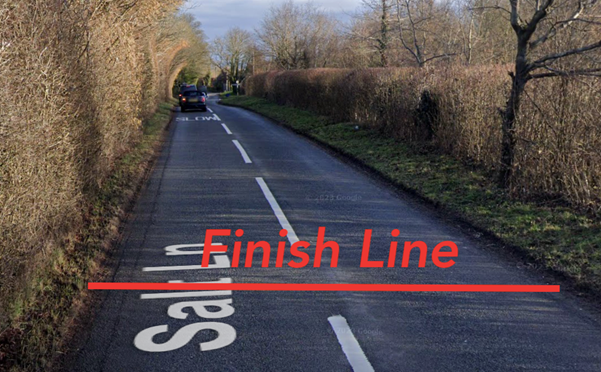 Please remember to obey the rules of the road and remain vigilant for oncoming traffic when attempting to set a time on this segment. The link to the segment is here:

https://www.strava.com/segments/34779721