May's straightforward and punchy climbing segment near Compton, just South of the city, attracted a fair bit of interest.
In the women's competition, Annie Dixey set the fastest time of 03:04 to take top spot, closely followed by Franie Ng in second place who posted a time of 03:13. Last year's Women's champion Vanda Kyselicova took the last podium place with a time of 04:39.

In the men's competition, yet again things changed around, as some of the youngsters who were conspicuously absent from April's leader board returned to post some blistering times. Matt Gilmour took first place and narrowly missed out on the KoM with a super-fast time of 02:16. Not far behind in second place was Oscar Hoult, taking the 12 points on offer in his first placing in this year's competition, with an equally impressive time of 02:21. In third place, Michael Wise took the 10 points on offer with a time of 02:32.

In the Women's GC competition, Annie Dixey consolidates her lead, now sitting atop the table on 66 points. Franie Ng is in second place on 57 points and Vanda Kyselicova remains in third place, close behind on 52 points.
In the Men's GC competition, the lead has changed yet again, for a third consecutive month. Matt Gilmour retakes the top spot with 53 points by virtue of his win this month. Dave Morris slips down into second on 48 points. Closing in on Dave is James Locke who sits in third position on 44 points.

Below the podium places, Michael Wise is hot on the heels of James Locke, sitting in fourth place with 42 points. Ben Gibbs and Aaron Cooper sit quite near in fifth and sixth places with 36 and 35 points respectively, with a significant gap to the seventh placed rider behind them.

Congratulations for May to both Matt and Annie who both (again) win the complimentary hot drink and cake from the South Downs Social café.

June presents us with the Queen Stage of this year's competition, as we move Eastwards, towards Petersfield, for a tough climb that will test the mettle of our competitors as they battle for the chance to claim double points. Click the link here to take a look at May's segment:
https://www.strava.com/segments/31869955
Results and position for May segment challenge

Men's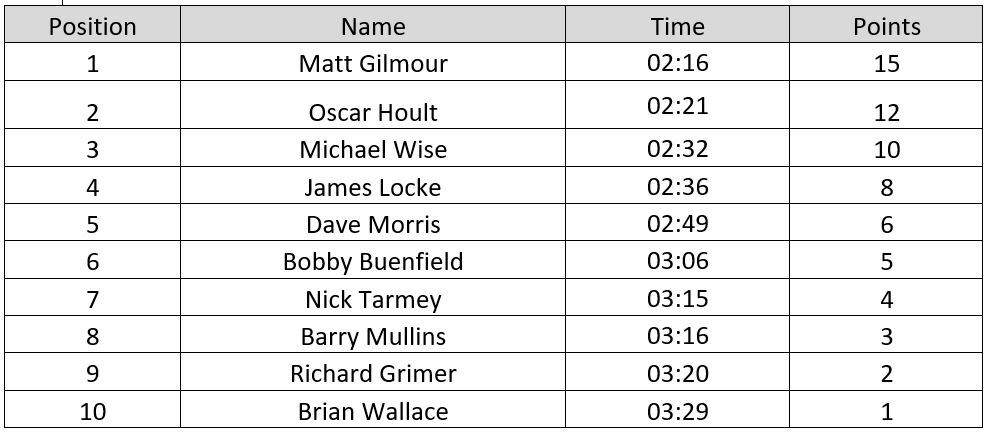 Women's
| Position | Name | Time | Points |
| --- | --- | --- | --- |
| 1 | Annie Dixey | 03:04 | 15 |
| 2 | Franie Ng | 03:13 | 12 |
| 3 | Vanda Kyselicova | 04:39 | 10 |
Current GC Ranking
Men's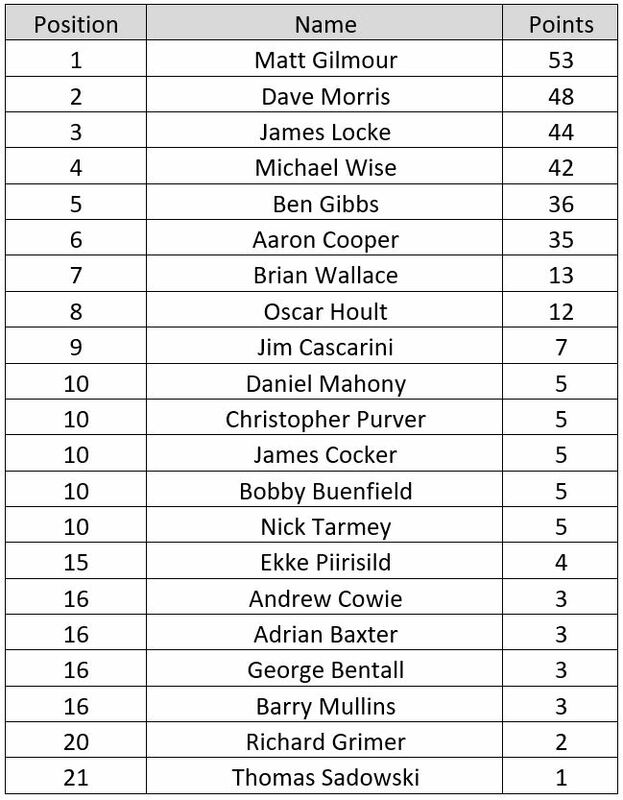 Women's
| Position | Name | Points |
| --- | --- | --- |
| 1 | Annie Dixey | 66 |
| 2 | Franie Ng | 57 |
| 3 | Vanda Kyselicova | 52 |