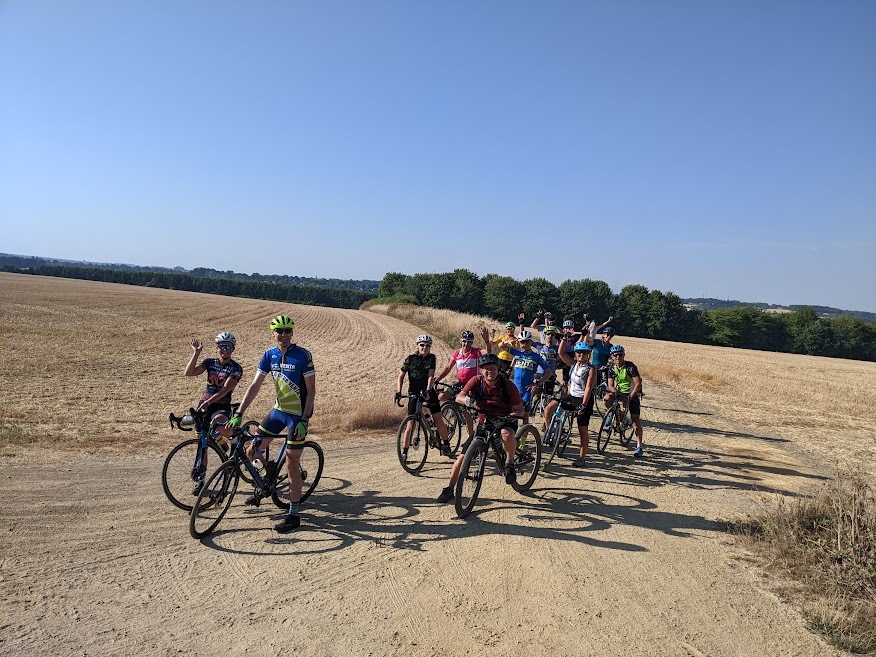 The club are delighted to have been offering a monthly gravel ride as a new addition to our regular rides programme since August 2022.
You can catch up on stories of previous rides by clicking on the club news page where you will find reports from the monthly gravel crew.

Ideal bike for these rides would be a gravel bike or cyclocross bike although the routes chosen are all accessible by mountain bike as well. Probably best not to try these rides on your road bike or Brompton though................

The gravel ride will leave on the first Saturday morning each month, however, the start location may vary as we plan to explore the gravel roads and tracks of the New Forest and Salisbury Plain during the wetter winter months..
The next ride will be on Saturday 6th May 2023. Meeting place and start time will be advised in due course.
Huge thanks to Jonnie and Jorge Manso who have taken on route planning and leadership roles for this new initiative. If you are interested in gravel rides and would be willing to support Jonnie and Jorge with route planning or as a ride leader please do email [email protected] and we can put you in touch.